For Animal Lovers - Gift Guide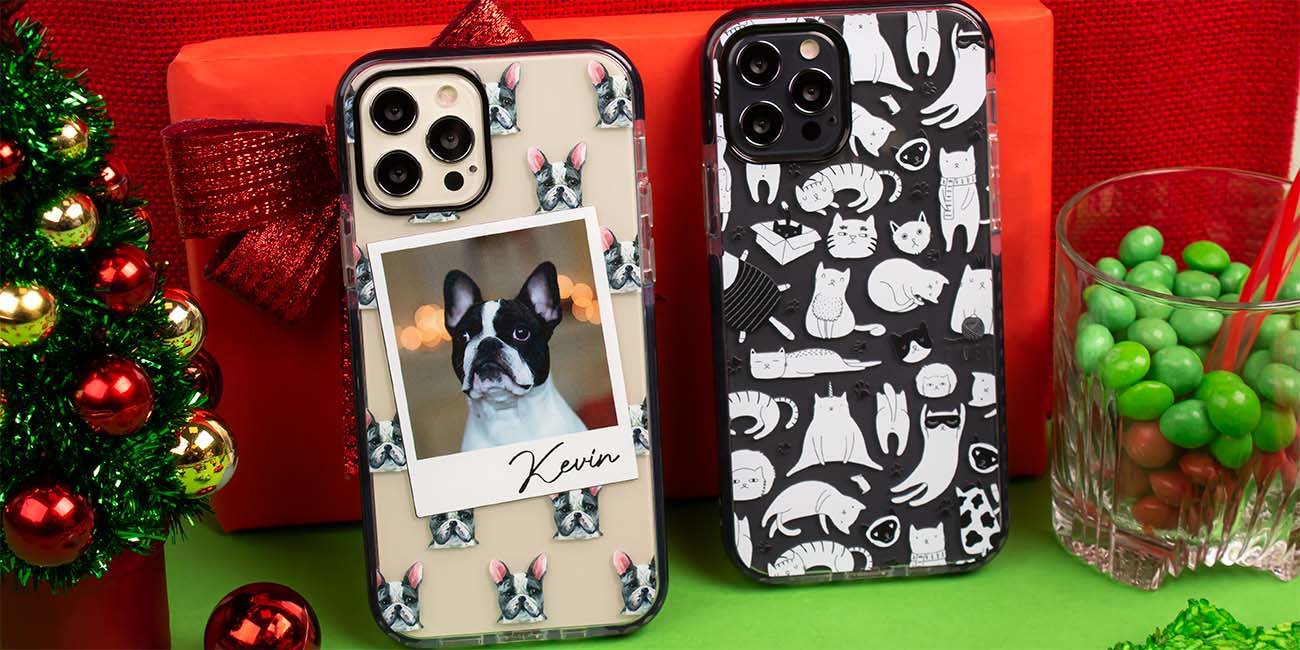 iPhone cases For Animal Lovers
At this time of year, we know it can be difficult to find the special people in your life.

To help, we've hand picked some amazing designs, perfect for animal lovers, that make even more amazing gifts.

This Christmas, we have iPhone cases for him, for her, for everyone!
---
This fun, black and white design features a quirky pattern of a variety of cats, all in different poses and outfits. This is one for the quirky cat lovers.
---
Perfect for : Frenchie Lovers
A case as cute as the dog itself. Personalise your phone case with a photo of your frenchie and add their name for that extra personal feel.
---
8 boxes, 8 unique photos. This case is perfect to show off your pet snaps.
---
Perfect for : Dad, Grandad, Special, Deep, Memory
Embrace your wild side with this customisable safari animal pattern design. Add your initials to one of our most popular designs of 2021 and you'll be looking spot on!
---
Perfect for : Giraffe Lovers, Sister, Mum
This cute giraffe pattern deisgn is simple and fun and you can add your name to make your iPhone case even more personal.
---
This is the "ulti-mutt" case for all you dog lovers out there! Featuring dogs of all shapes and sizes, this case is the perfect gift for the dog lover in your life.
---
There's no one that your dog loves more than you. MAke a bold statement with this iPhone case.  
---
Perfect for : Teens, Brother, Son, Unique, Eccentric
Daschunds everywhere! This patterned phone case
---
Perfect for : Animal Lovers, Wild People
With a refined and luxury-aesthetic, this design is paw-sitively purrfect! Featuring two beautifully-illustrated jaguars combined with jungle ferns and other foliage.
---
Perfect for : Teens, Brother, Son, Unique, Eccentric
Looking for something completely unique? Our Svekloid collab changes the game for phone case design. If your loved ones live for standing out and being totally individual - this is the case for them.
---
We selected some designs that we think you'll love but did you know that we have over 2500 designs that make great gifts?
---