Best of 2021 - Gift Guide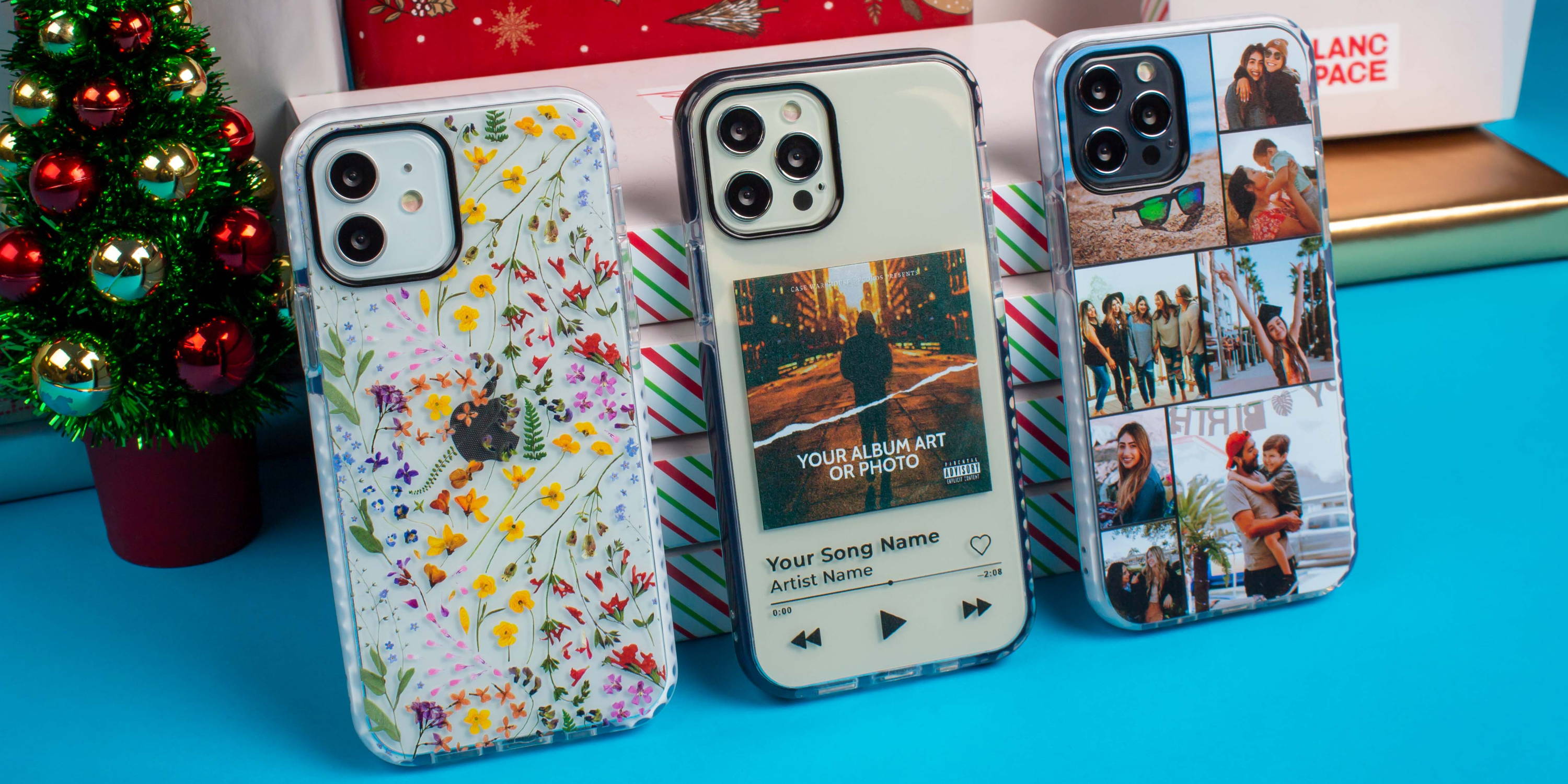 Best of 2021 iPhone Cases
At this time of year, we know it can be difficult to find the perfect gift for the special people in your life.

To help, we've hand picked some amazing designs, our favourites from 2021, that make even more amazing gifts.

This Christmas, we have iPhone cases for him, for her, for everyone!
---
A wedding song, a track that takes you back, or just your faviousrite record - this iPhone case gives extra meaning to your favourite music. Add your own album art and song details.
---
Perfect for : Sister, Best Friend, Fashionable
A favourite of 2021 this case is bang up to date and has even been the choice of a celebrity or two! Even change the colours to suit your style and be truly individual.
---
Perfect for : Everyone, Travel Lovers
Remember the holiday of a lifetime or look forward to the next big getaway with our plane ticket cases.
---
Perfect for : Mum, Sister, Nan, Traditional
This design is truly one for everyone. Classic yet modern, this case is perfect for everyone from nan to sister.
---
8 boxes, 8 unique photos. This case is perfect to show off your snaps from a memorable getaway or event. Think birthdays, first holidays, dates and more.
---
Our clear Impact case with white bumber keeps it simple and functional whilst letting the beauty of your iPhone shine through.
---
Perfect for : Mum, Sister, Best Friend, Someone Special
A simplistic design that has been popular for many years. This case fits any occasion and represents a deeper meaning or something special.  
---
A classic polaroid design that lets you add your favourite photo and custom text to creat a one of a kind iPhone case.
---
We selected some designs that we think you'll love but did you know that we have over 2500 designs that make great gifts?
---